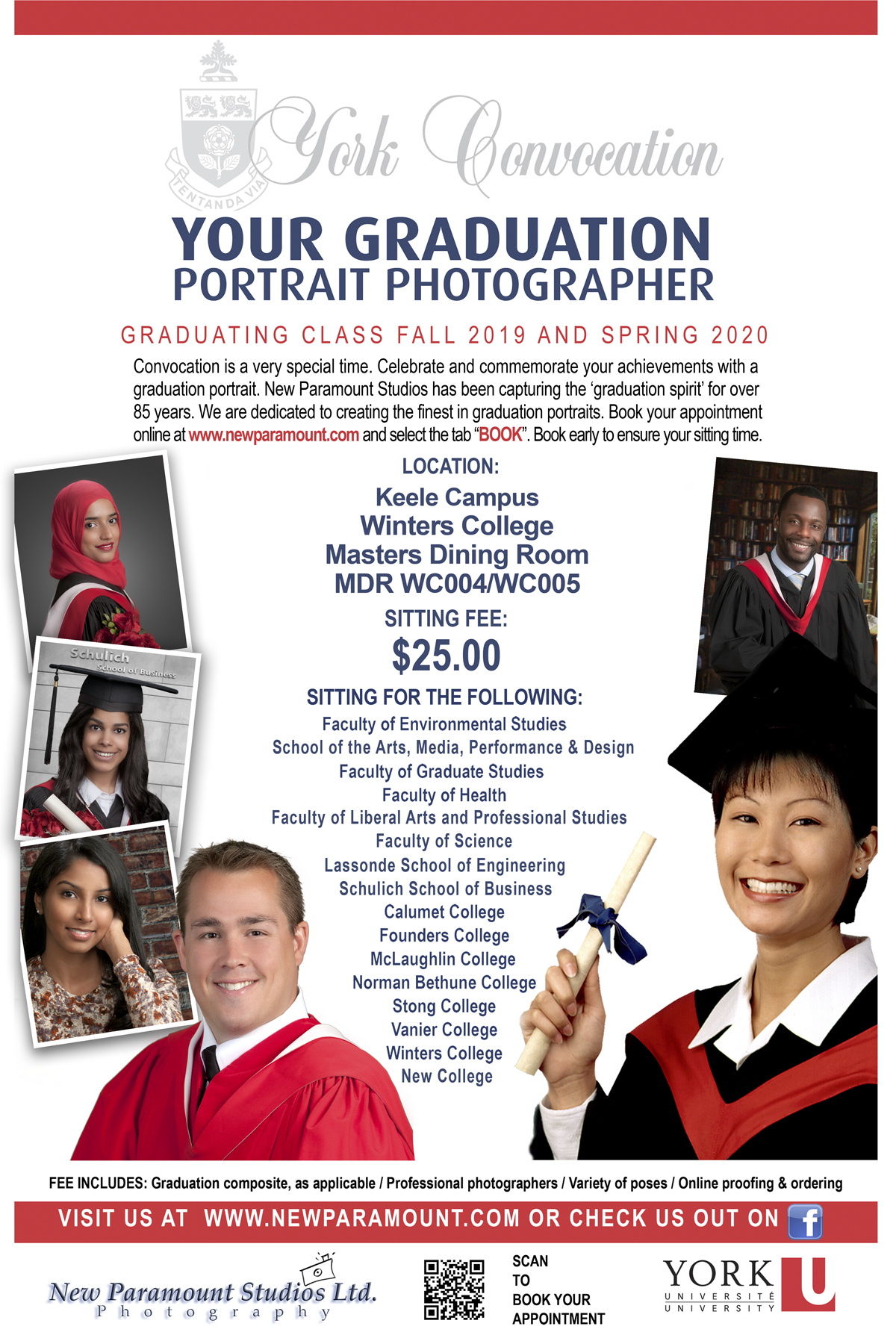 Visit the New Paramount Studios website  www.newparamount.com  to book your appointment! 
1.        Click "Book" at the top of the page
2.        Click on "University / College Graduation To book a shoot at your school or campus, CLICK HERE".
3.        At the "Log In" page click "Register as New User" and receive Password
4.        Click on the "Schedule" drop down menu arrow
5.        Click on your School and find your Dates and School, book a specific time
Please Book ASAP!

Note: Graduate must book appointment at least 12 hours before requested appointment time. Appointment bookings close 12 hours before the time booked i.e. if grad books Monday at 9:00 a.m. the last chance to book that time is Sunday at 9:00 p.m.
For any questions, please email: nps@look.ca or call 416-653-5103 / 1-877-677-1930